You never know where your business will take you — or when the next lucrative opportunity might arise. With a credit card, you have increased purchasing versatility to get what you need, when you need it. Our cards feature competitive rates with the option of no annual fees.
Choose the card that is right for your business-Standard Card or the Preferred Points Reward Card.
Standard Card
Exclusive Features
No annual fee
Individual and summary billing options
Preferred Points Reward Card
Exclusive Features
Low annual fee of $49.00 per account.
Use your Preferred Points Card to earn points that you can redeem for rewards. Earn one point for each dollar spent, up to 10,000 points per month.
Redeem rewards points for cash-back awards, retail gift cards, travel and a wide variety of merchandise.
To view or redeem rewards points, visit www.mypreferredpoints.com.
Individual billing option only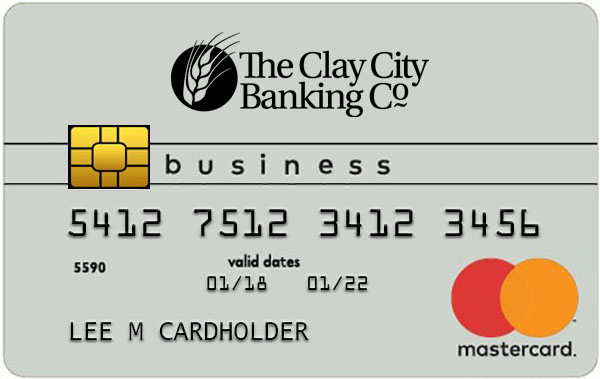 Benefits Available To Both Card Types
Competitve ongoing APR.1
Same APR for purchases and cash advances.1
Rental car collision and other MasterCard benefits.
25-day interest free grace period on all purchases (no grace period on cash advances).
24 hours, toll free, live customer assistance available at 800.367.7576.
Online account information available 24/7.
EMV chip card.
Apple Pay and Samsung Pay compatible.
Submit the completed application by:
Fax to Card Service Center at 877.809.9162.
Mail to Card Service Center at PO Box 569120, Dallas TX 75356-9120
Email it to [email protected], or
Bring it in to one of our branch locations and we will submit it for you!
1Please see application for information about current APRs and fees.